25% off educational products is valid until 11:59 P.M. Central time on June 30, 2022 or while quantities last. Discount will be applied at checkout and does not apply to shipping costs or taxes.
Trousse pour 2e année (3e Éd.)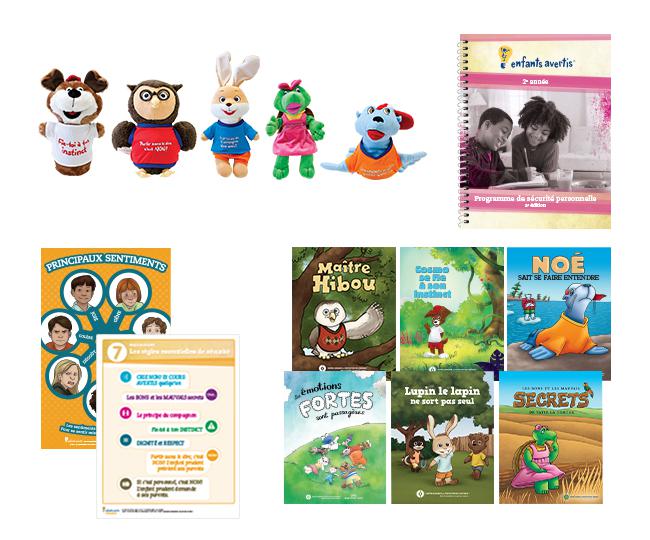 Les leçons traitent des émotions, des grandes personnes de confiance, des comportements prudents, du principe du compagnon, des limites, des secrets et des sources d'aide.
La trousse pour 2e année comprend :
Programme 2e année avec 6 leçons et activités

6 livres d'histoire

5 marionnettes

Paquet de 30 : cahier d'activités « Martin ne sort pas seul »

Affiches pour la classe

Accès aux ressources d'Enfants avertis 2e année en format numérique

Accès à des formations de perfectionnement professionnel
Les leçons s'arriment avec les objectifs des programmes éducatifs ministériels de toutes les provinces et de tous les territoires du Canada.
$125.00