25% off educational products is valid until 11:59 P.M. Central time on June 30, 2022 or while quantities last. Discount will be applied at checkout and does not apply to shipping costs or taxes.
Ensemble de livres d'histoire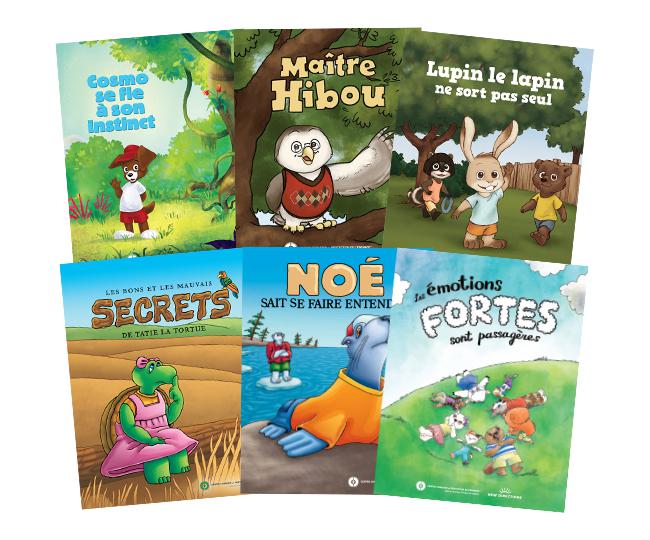 Cet ensemble comprend 6 livres d'histoire : Maître hibou, Cosmo se fie à son instinct, Lupin le lapin ne sort pas seul, Les bons et les mauvais secrets de Tatie la tortue, Noé sait se faire entendre et Les émotions fortes sont passagères.
$30.00